The Brock Lesnar and Roman Reigns rivalry will continue at SummerSlam on Aug. 19, with the WWE Universal Championship on the line in front of a raucous smark crowd in Brooklyn.
It marks the fourth one-on-one match between the two and the sixth overall (2016 Triple Threat at Fast Lane, Fatal Four Way at 2017 SummerSlam). Reigns has taken the pin in three of those matches and lost the other one in a controversial cage match at the Greatest Royal Rumble in April.
Lesnar has been more than protected since his return to WWE in 2012. He has run through everyone and the only clean loss he has suffered in a regular match was to a 50-year old Goldberg in 2016.
Despite Reigns being WWE's top guy, he has never defeated "The Beast." Many thought WrestleMania 34 would end with a Reigns victory over Lesnar but it just ended with a bloody Reigns taking a clean loss in an anticlimactic finish in front of a hostile New Orleans crowd.
While Lesnar continues to flirt with UFC, many speculate on whether Lesnar should hold on to the Universal Championship all the way up to his return to UFC. This would be a mistake. It's not worth holding your product hostage just to get a couple of minutes of Lesnar holding a WWE title in the octagon.
Reigns is WWE's guy. He needs to be the one to beat Lesnar. It's as simple as that.
But the smarks will boo, you say? They will hijack it and throw beach balls and ruin the show? So what? At some point, you cannot let this group dictate the outcome of the story you want to tell and WWE has allowed this to occur for way too long.
Lesnar held the product hostage when he was WWE champ in 2014, only wrestling two times in six months. Since he won the Universal Championship at WrestleMania 33 last year, he has wrestled a total of 11 matches in 16 months with his last in-ring performance being against Reigns at the Greatest Royal Rumble.
It's time. SummerSlam needs to be the culmination of the Brock/Roman feud. No screwy finishes. Reigns needs a straight up win and WWE doesn't need to stop there. They need to take it to the next level with the biggest middle finger possible for the Brooklyn smark crowd.
With Reigns victorious, celebrating and holding the Universal championship for the first time to a sea of boos, have the Money in the Bank winner's music hit whether it be Braun Strowman or Kevin Owens.
Smarks will inevitably go nuts, thinking this will save them from their biggest nightmare (which is simply Reigns winning any match) and that this will end the same way it did when Rollins and Sheamus cashed-in on Reigns — a loss.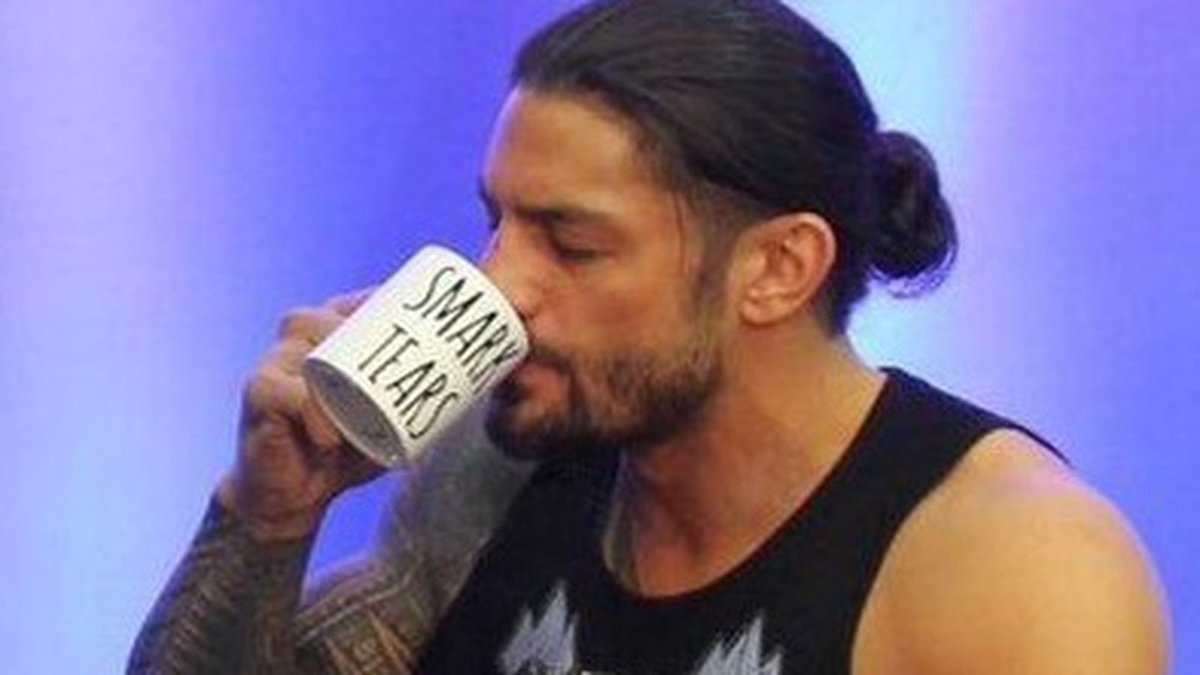 Ring the bell and Reigns quickly squash Strowman/Owens, foiling their cash-in attempt and wrecking the dreams of every crybaby in attendance and on social media. If WWE wants to go big, this needs to be the way they do it. No more waiting. Reigns has never been Universal champ and the smarks are not going to stop booing so WWE needs to make it count.
Reigns is over. He has a global fan base who loves him. He sells the most merch and when you attend a WWE Live event, Reigns is heavily cheered. He's your guy. Book him like he's your guy and give him the proper run with the title that he missed out on in 2016.