On SmackDown Live, WWE announced the remaining participants for the Women's Money in the Bank ladder match on Sunday, May 19. SmackDown's Bayley, Ember Moon, Carmella, and Mandy Rose will be joining Raw's Alexa Bliss, Natalya, Dana Brooke, and Naomi to compete for the MITB briefcase.
This will be the third MITB women's match for WWE. In 2017, Carmella (with help from James Ellsworth) won the briefcase and cashed in on Charlotte Flair two nights after WrestleMania 34 in New Orleans.
Last year, Alexa Bliss continued her WWE dominance by snatching the briefcase and then cashing in later that night during the Nia Jax and Ronda Rousey match. So far, the MITB winner is operating at a 100 percent success rate on cashing in for the championship.
Now that begs the question that Goldberg made famous: Who's next?
Five of the eight women in the match have already been WWE Champion on at least one brand. Bliss is already a five-time champion. She has been one of the best heels WWE has had in years but it's doubtful WWE sees any point in putting MITB on her a second year in a row.
Ember Moon has cooled off over the last year. She's still a great talent but it's pretty difficult to see her with the briefcase. Natalya is WWE's workhorse. She's dependable. She knows her role and WWE trusts her. But she isn't going to win MITB.
Carmella has already won the briefcase so it's really a matter of "Been there, done that." There's no indication that WWE wants to put Carmella in that role again.
Dana Brooke is a wildcard here. In all other instances, she has been pure filler with no special moments at all. Despite the 30-year old former bodybuilder lacking any memorable matches or championship moments, she's a real threat to win this. Why? A rallying rebuttal to Sam Roberts burying her on commentary during her match on Main Event with Tamina Snuka.  
Fans have rallied around her as a result of Sam Roberts unpopular comments and she has got some wins. Given that she hasn't won anything yet, she's in a prime spot for that to change.
Naomi and Bayley are both former champions and fan favorites (Well, more Naomi than Bayley as fans have kind of soured on her lately). However, MITB tends to be more of a prop for heels and neither of them fit that role nor does it seem that exciting. Not to mention, do you know how difficult it would be for Naomi to dance and do the splits while holding a briefcase?
Last but not least, the perfect woman to carry the Money in the Bank briefcase, and get the big push she deserves: The "Golden Goddess" Mandy Rose.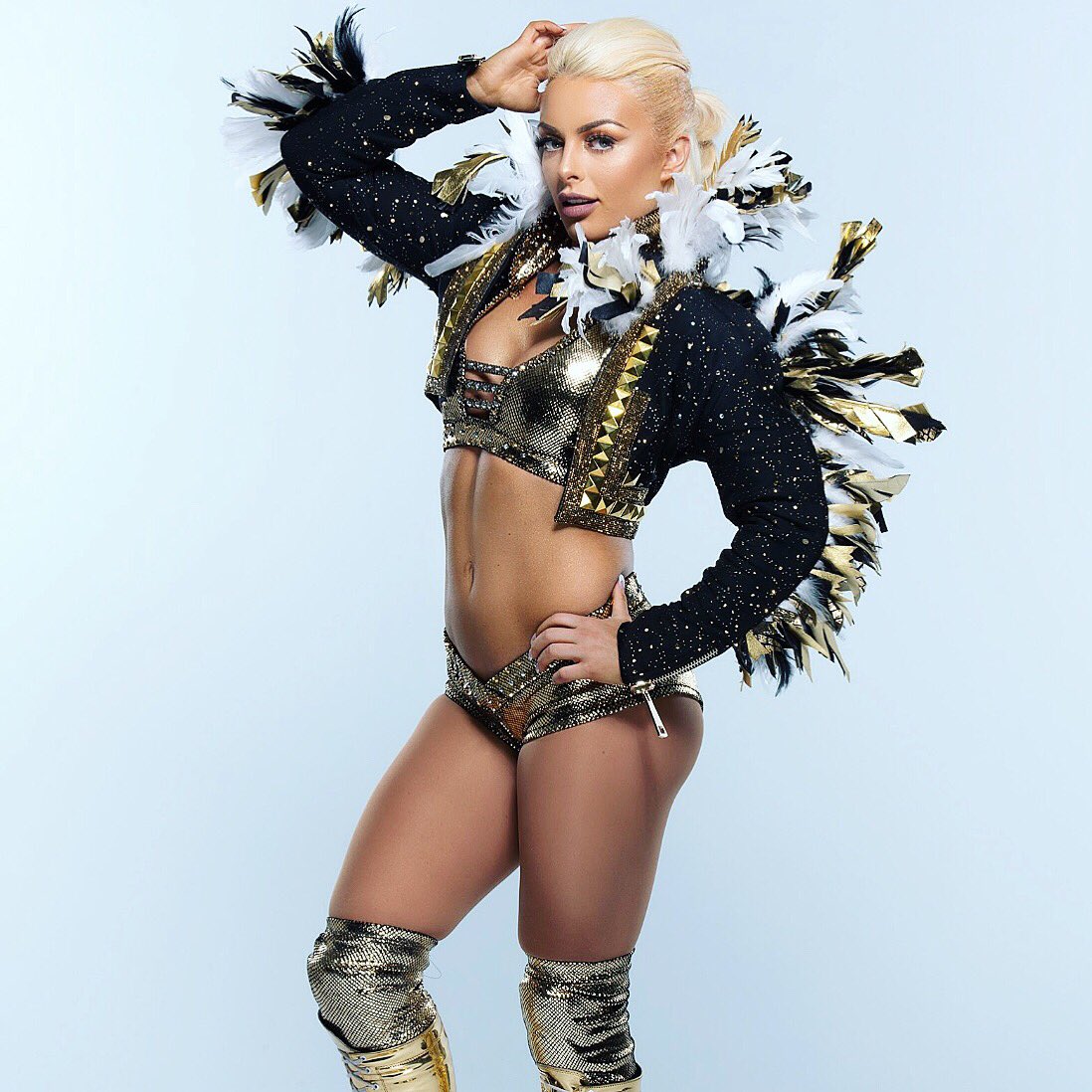 The former WWE Tough Enough star and fitness model has risen up the wrestling ranks, showing that she has the goods and even scored a win over Asuka earlier this year. Clearly, yes, clearly, she is the best woman for the job and if you want to elevate her to the next level, let her cash in on the beloved Double Champ Becky Lynch.
You're welcome, WWE.